:::KILLCODE:::
ON THE RISE IN NYC
...and BEYOND!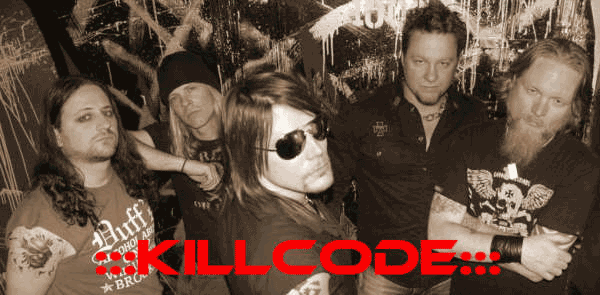 photo: Damien Maurer
Damien Maurer has photographed and worked with the biggest names in ROCK and METAL....METALLICA, SLAYER, BLACK LABEL SOCIETY, etc....just to name a few.....this is what Damien has to say about NYC based KILLCODE after shooting the bands performances, hanging with them backstage and sharing many a cold PBR at Duff's in Brooklyn…
Very rarely does a hard rock/metal band come along that can deliver powerfully heavy music with hum-along melodies that stick in your head like superglue and still somehow take you on a sex, drug, and rock-n-roll rollercoaster ride full of raw energy and emotion! Hailing from NYC, :::KILLCODE::: is writing one anthem after another. This quintet of NYC rockers have put together several of the most down-right memorable, dirty rock-n-roll songs to come along in years. The two latest songs added to their MySpace page recently, "Awake" and "Devil Song", continue to show how easily these guys pump out one great song after another and make you feel like you are hearing what will be the classic songs of tomorrow delivered just a minute ago today. Every song has the potential to be a hit. "Devil Song" is homage to blues rock and is a song that embraces the most evil element of southern rock and potentially summons the very Devil himself with its slide guitar. "Awake" is a haunting, dream-infused tune that tears at every emotion we are capable of feeling – all at once! By the time you are 40 seconds into this song it owns your soul and makes you want to hear it again before it even ends… "Awake" and "Devil Song" also demonstrate how well :::KILLCODE::: can adapt to many of the elements and musical styles that go into great song composition as they do on their other songs like "Truce", where Middle-Eastern melodies ring throughout in mesmerizing and trippy crescendos. L.I.T.A. (Legs In The Air) is a song with titanic thrash riffs, short punk rock guitar blasts and sexually provocative lyrics that make female audience members want to get up on stage and dance with them as they play, "LITA" is complete with an orgasmic voice over part by none other then Mistress Juliya.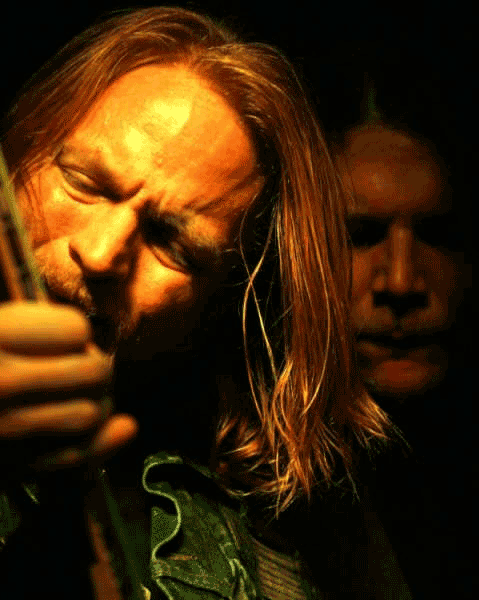 Photo: Bill Bjornholm

:::KILLCODE::: shares something in common with many of the biggest names in music. They keep it heavy and loud in the spirit of a band like Anthrax, but somehow have an amazing cross-over presence like, AC/DC, Stone Temple Pilots or even Alice in Chains…
Give all their songs a listen -- it doesn't matter if you like death metal, hair metal, punk or hardcore: KILLCODE'S songs are universally appealing. I have worked with some of the biggest names in music and I am proud to know and work with such a talented group of individuals as they rise up from obscurity – in just less then a year since they formed, :::KILLCODE::: have already built a strong following and fan-base. In addition, they are now getting national radio play as well as incredibly positive international write ups.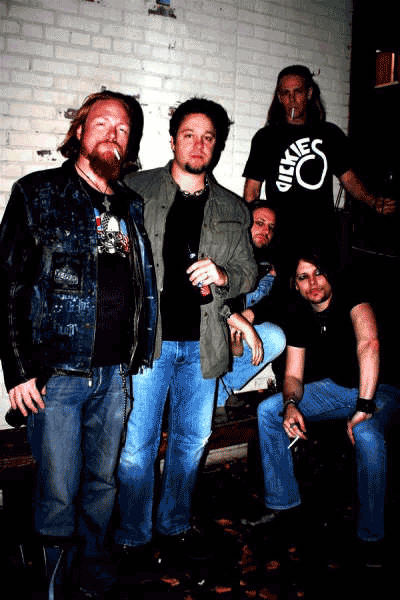 Photo: DeAnna Ford Smith
Do yourself a favor and check 'em out!
I promise you won't be disappointed...
Damien