Grande are:
Pam the Metal Queen - Vox
Eric Kuby - drums
Chris Peifer - bass
Jeremy Sossvile - guitar.

FRANK WOOD: alrighty, so how long have you guys been together?
PAM, ERIC and CHRIS: Us 3 have been together for a year (we played together in another band). We found Jeremy about 8 months ago, through our friends Blue & Fernando(SUPERVILLIAN). They worked together at Guitar Center. Once we found Jeremy, everything came together nicely...
W: how old were you when you realized you could
Possibly make a living playing music?
ALL: We're still waiting for that one!

W: why did you get into playing? I mean was it:
A) to score girls?
CHRIS: YES!
B) love of the music?
JEREMY: YES!
CHRIS: That too.
ERIC: Yes!
C) to not be one of the crowd?
ALL: (Funny looks)
D) 'cos all your friends, etc told you you were good?
JEREMY: I have no friends.
E) 'cos you knew you were good?
PAM: Well.... yeah!

W: if i asked the other band members what they thoughtof you personally, what do you think they would say?
ERIC: I'm a real jerk.
JEREMY: They would crack jokes about my age, cuz they're OLD!
CHRIS: We all have nicknames: I'm "the lifer Peifer", Jeremy is the secret Soss, Pam is The METAL QUEEN, and Eric is Wiggy.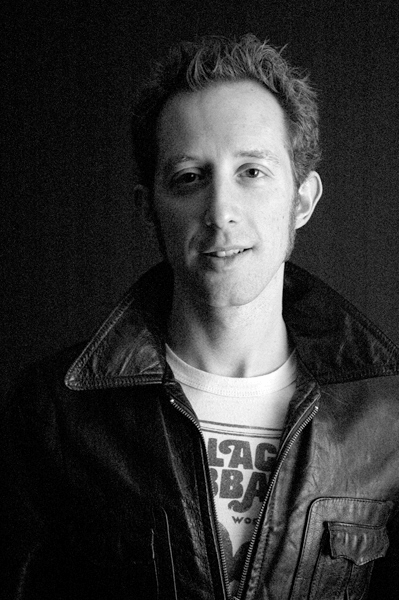 PAM: I have nice tits.

W: how many years have you been playing?
ERIC: 27,since I joined the Kiss Army.
JEREMY: 13... My Dad played me a Kiss record, then showed me what a Hi Watt sounded like when it's turned up all the way.
CHRIS: Most of my life... My Dad took me to see Kiss on the Love Gun tour, Judas Priest opened, it changed my life!
PAM: 30-ish... I guess dressing up like Paul Stanley when I was a kid must have had something to do with it. He's a REAL lady!

W: if you hadn't become a musician, where do you thinkyou'd be now, doing what?
ERIC: Nicaragua, getting TP for my bunghole.
JEREMY: 6 feet under, getting eaten by maggots.
PAM: Bartending... ha-ha!

W: ever been in jail/prison?
CHRIS: I was incarcerated one lovely weekend during the Giuliani administration.

W: what for?
CHRIS: Nothing very glamorous, though I did get to eat a lot of bologna sandwiches.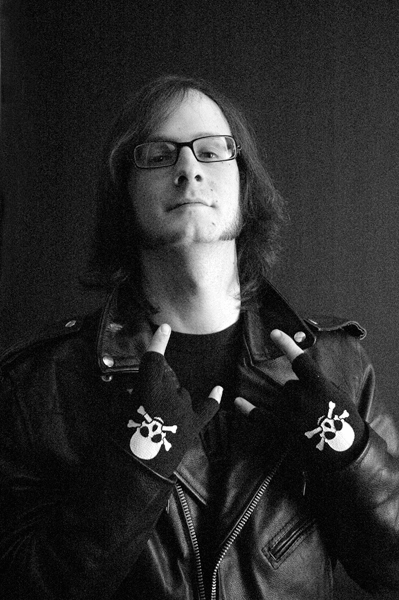 W: jeremy?
JEREMY: Not yet!

W: pam?
PAM: yes. Bologna & welfare cheese sandwiches.

W: what for?
PAM: For putting up flyers!
CHRIS: It happened to Nick Cave & Steve Kilbey, I guess it's a right of passage for Rock'n'Rollers!
PAM: Yeah! And narcotics!!!

W: are you content with your life right now?
ERIC: Partaking in this interview has made me so!

W: so i made your life complete?
ERIC: Absolutely!
JEREMY: Mostly, everything but the fact that I'm always broke.
PAM: I am, this is the best band I've ever had!!!
W: does your management/record company listen when you have a suggestion to make?
ERIC: No they act like a bunch of invisible assholes!

W: who is the mgmt?
PAM: That's a good one!

W: where are you guys headed?
ERIC: Panama!
CHRIS: We're on the Highway to Hell...

W: how about a cd? Anything we can listen to when you're not playing live?
ALL: It's on the way...we're waiting for Pam to finish the vocals.

W: what do you like to drink? Beer, wine, whiskey, etc.?
ERIC: Beer!
JEREMY: Bushmill & New Castle
CHRIS: Whatever Pam's serving...She makes a mean hot toddy!
PAM: Sancerre & Verve Cliquot

W: favorite bar?
ERIC: 7B
JEREMY: Three of Cups on Fridays with DJ Super Morgan
CHRIS: OTTO's, on certain nights.
PAM: THE BOAT & LUCKY 13 in BROOKLYN!
W: best jukebox?
CHRIS: Nat's ipod at Lakeside.
PAM: My ipod at OTTO's.

W: what disc/record/mp3 is on your player?
JEREMY: MASTADON, "Blood Mountain.
PAM: THE SWORD, "Age of Winters"

W: favorite place to play/entertain?
CHRIS: Europe, tho' NYC ain't so bad.

W: fender or gibson?
JEREMY: DUH!
CHRIS: WTF?!? RICKENBACHER, for the love of LEMMY!

W: do you play air guitar?
PAM: All the time!
JEREMY: Only when I'm naked.

W: (i think i feel sick!) How long have you gone without doing laundry?
CHRIS: Two months while on tour! I wore one pair of leather pants the whole time, & washed my t-shirts in hotel sinks & hang dried them in the van. When I put them on, they'd be damp & smoky.


W: favorite junk food?
ERIC: Coffee heath bar crunch.
JEREMY: Poutine.
CHRIS: Walker's crisps.
PAM: Cheesy-poofs & Fritos.

W: any pets?
ERIC: Two cats - brothers STIV & CHEETAH.
JEREMY: A dachshund - Getty Lee.
PAM: Two French Bulldogs - DIO & DOLLY PARTON and a cat - TOONCES

W: chris? Do you have any or did you eat them?
PAM: He's a vegetarian!

W: the boss asked me to ask this next question.
Favorite sexual position? (Not so! It goes like this: what is your favorite position? (So that shows where your head is at! Ha!) – ed)
ALL: We're not sure... guess, ALL OF THEM!

W: when is your next gig?
PAM: We are playing May 11 at Trash Bar.

W: who else is on the line-up with you?
PAM: METAL JOHN, KING DUST & I think SUPERVILLAIN and some others. The promoter hasn't told us yet!

W: if you could choose the bands to play with, besidesyour FRIENDS?
PAM: MOTORHEAD, CLUTCH, HIGH ON FIRE and, of course.... BLACK SABBATH!

W: well, we'll be waiting for that show, on may 11at trash, and the new cd. Hail satan! (i had to add that or pam would kick my ass!)
ALL: HAIL SATAN!

www.granderocks.com

FRANK WOOD
www.mrfwood.com