Hot Rod Hoe Down
by Lucky Lawler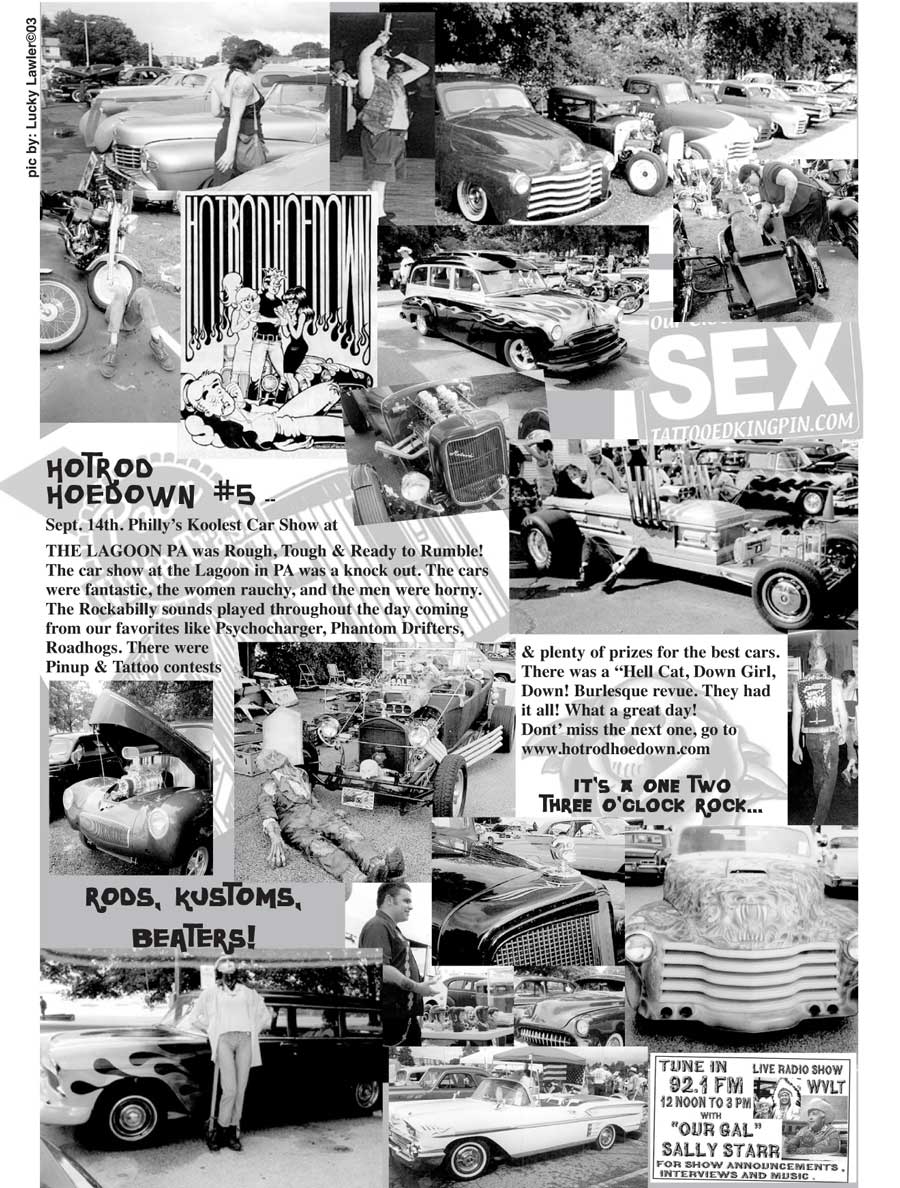 HOTROD HOEDOWN #5 --
Sept. 14th. Philly's Koolest Car Show at THE LAGOON PA was Rough, Tough & Ready to Rumble!
The car show at the Lagoon in PA was a knock out. The cars were fantastic, the women rauchy, and the men were horny. The Rockabilly sounds played throughout the day coming from our favorites like Psychocharger, Phantom Drifters, Roadhogs. There were Pinup &?Tattoo contests & plenty of prizes for the best cars. There was a "Hell Cat, Down Girl, Down! Burlesque revue. They had it all! What a great day!
Dont' miss the next one, go to www.hotrodhoedown.com

It's a One Two
Three O'Clock Rock...
RODS, KUSTOMS,
BEATERS!